Are you feeling stuck with the way things are—hopeless about the future?
Are you getting nowhere fast while your relationship unravels?
Do you underperform or sabotage yourself?
Is your career on hold? Your creativity blocked?
Are you unable to grieve your losses and move forward?
Do anxiety and depression continue to plague you?
Whether you're looking for couple therapy or individual treatment, the accelerated forms of therapy I use can help you go straight to the heart of the matter and rapidly implement change.
LEARN HOW COUPLES REKINDLE DESIRE AND GET HAPPY AGAIN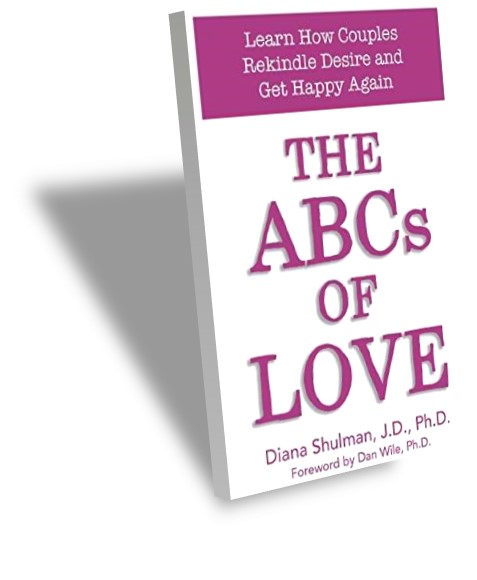 Click here to preview Diana Shulman's new book.
If you're already in therapy, do you feel that your treatment is stalled? Do you dominate the hour while your therapist does little more than listen? Maybe it's time to find someone who is both compassionate and challenging, encouraging you to take a new look at old patterns so that you can perform at your highest level.
I've worked with hundreds of Los Angeles men and women who are affected by a variety of issues, many of whom tell me that we've accomplished more in our first few hours than they have in years of traditional psychotherapy. If you're part of a troubled relationship, you may be surprised to learn that meaningful change can occur in as few as 10 to 12 sessions.
If you'd like to get a better handle on something that's bothering you—whether it's work-related or purely personal, please feel free to call me at:
(310) 474-4053.
Diana Shulman, J.D., Ph.D.
Psychotherapist, Certified in Gottman Method Couples Therapy and Emotionally Focused Therapy for Couples